ARRAYAN PATH Finally Reveals Guest Vocalist on Upcoming Album
Last month Arrayan Path announced that their new album  ARRAYAN PATH ("Ira Imperium") will be released  in September through Pitch Black Records.  They also said that the album will also feature a special guest vocal appearance. Since then, you guys have been all over the band to reveal who it is and although this was originally planned to be announced later this month, the band decided to spill the beans now so as to please all their fans.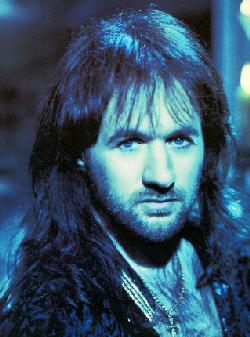 The guest vocalist appearing on the band's new album is none other than former Black Sabbath vocalist Tony Martin who will be sharing vocals on the album's title track along with Nicholas Leptos.
In the band's own words: "We are truly humbled to have worked with this amazing singer, one of our all-time favourites! His singing has always been (and still is) out of this world and of course this is also evident in his performance on the song 'Ira Imperium (The Damned)'. This is a great pleasure and honour for us and THANK YOU Tony!"
More info on www.pitchblackrecords.com.