Boo! I bet you just shit yourself.  Don't worry, just to make you feel at home, I did too.  As long as you didn't roll around in it and smear it all over your face when you were done, you've done a better job than Metallica and Lou Reed.  So in my review of that atrocity last week, I joked about a collaboration of Goatwhore and Avril Lavigne and how it would be more interesting than Lulu.  Since it is Halloween, I'll toss out some possibly scarier collaborations.  These are the things that will make your grandchildren pee all over their tree house floors.
Amon Amarth & Prince – U Got The Runes 2 A Norseman's Heart
While touring North America in 2015, Amon Amarth frontman Johan Hegg drops in to his local Epic Beard Anonymous chapter for a few brews with the guys where he meets a scruffier Prince, who immediately tells Hegg "U Got The Look!"  After a few cases of beer are downed, they agree to collaborate on the first pop death metal album ever.  The world was taken by storm when 'Odin Makes My Pants Drop' hit number 4 on the Billboard Hot Singles chart followed by 'U Got My Viking Ship Swayin' spending 18 weeks at number 1.
Tool & Katy Perry – You Make My Vascular Pump
In the year 2019, Tool fans are getting violently angry about waiting another seven years for an album to drop.  Lead singer Maynard James Keenan is slipping further into seclusion and drug abuse due to the backlash.  He breaks down and checks himself into a Los Angeles rehabs near me for his opium addiction.  There he meets a washed up Katy Perry trying to escape from her douchebag husband after his horrible accent has become unbearable and she is on the verge of suicide.  With Keenan eager to please his fans and Perry trying to become more than a Jeopardy answer, they agree to an album together.  'Misunderstood' kids pushing forty rush out of their parents' basement to buy the release just to bash it on their personal blogs.  The album is poorly received as diehard Tool fans make like a suicide cult and jump off of tall buildings en masse when they realize that Maynard actually can do something wrong.  Perry dies of Hollywood old age the following year at the age of 36.
Iron Maiden & Jay-Z – Me 'N My Nigga Eddie
In 2020 Iron Maiden fans still can't come to terms with the fact that their band is going on their sixth decade together and keep pushing for new material.  Jay-Z hears the news while bouncing in and out of retirement and agrees to help the band out for a final album.  He tells frontman Bruce Dickinson to write 12 minutes worth of vocals and the rest of the band to give him twenty minutes of instruments and he will do the rest.  Jay-Z transforms it into their masterpiece record after it goes 19 times platinum.  The cover of Eddie flashing a gang sign with his arm around Jay-Z goes down as the most influential crossover record of all time.  Millions of Iron Maiden fans then try to convince the rest of us that rap music is, in fact, fucking awesome.
Rammstein & Justin Bieber – Mädchen du weißt, was ich will (Girl You Know What I Want)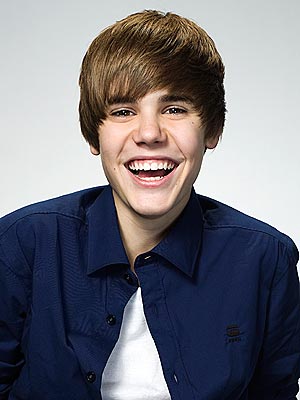 In 2017 while Rammstein keyboardist Flake was trolling downtown Berlin for an easy little number, he mistook Justin Bieber for a cute dame.  Bieber didn't argue and gladly accepted the five hundred marks for a night of action.  Impressed by his moaning abilities, Rammstein offered him a spot on their new album doing whiny American vocals, hoping that it would equate to more mainstream success in the U.S.  It was only after the recording process was completed and Bieber's estranged ex-boyfriend noticed his face in the press release that Rammstein was told who they were collaborating with.  Rammstein was then banned from ever playing in the states again after a forty one date sold out tour was met nightly with violent riots between fat industrial kids and fifteen year old girls.  By the end of the tour a reported 98 were dead, 259 were still in critical condition and Rammstein frontman Till Lindemann had unknowingly fathered 151 children.
KISS & Britney Spears – Never Say Die
In 2025, Gene Simmons still can't turn his Jew nose up at the chance to make more money.  Being a band that will come out of retirement anytime a big fat bag of shekels is thrown in his lap, Gene agrees to bring the guys back to make an album with Britney Spears.  It all started when a drunken Donald Trump said to Simmons "I bet if I gave you ten million dollars to make an album with Britney Spears you would."  Before Trump had finished his drink Gene had already agreed to terms with Spears' manager to make an album.  The album was a total failure everywhere except for Japan where it received a full release and an accompanying movie.